About United Arab Emirates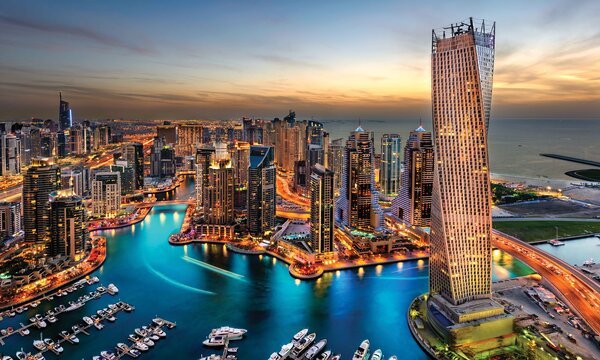 The United Arab Emirates is an Arabian Peninsula nation settled mainly along the Persian (Arabian) Gulf. The country is a federation of 7 emirates. Abu Dhabi, the island capital, is home to Sheikh Zayed Grand Mosque, with crystal chandeliers and room for 40,000 worshipers. Dubai is the site of ultramodern Burj Khalifa tower, enormous shopping centers and extravagant entertainment attractions.
The conservative emirate and city of Sharjah offers many museums and a Heritage Area of restored homes. In Al Ain, a lush inland oasis belonging to Abu Dhabi, there's Al Ain National Museum, artifacts dating back to the Bronze Age and the hot springs of Green Mubazzarah. The emirate of Ras Al-Khaimah is favored for its beaches, while Hatta is a picturesque enclave of Dubai in the Hajar Mountains. The emirate of Fujairah offers water sports on the Gulf of Oman. All over the federation, tour companies offer desert safaris, ranging from daytime dune and camel rides to sunset dinners, plus overnight trips to Bedouin camps.