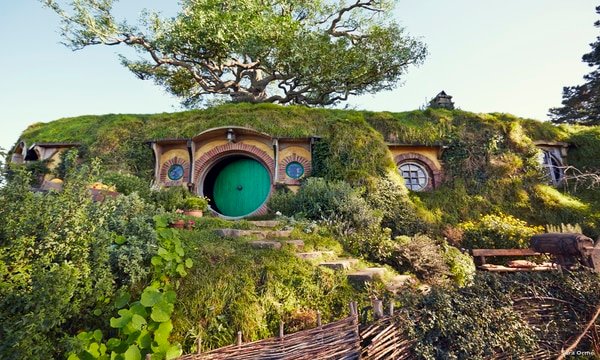 Kia Ora! New Zealand comes with a reputation as a unique land packed with magnificent, raw scenery: craggy coastlines, sweeping beaches, primeval forests, snowcapped glacier-fed lakes and unparalleled wildlife, all beneath a brilliant blue sky.
New Zealand's 29 regions stretch more than 1,600 kilometres across two main islands, is a small country, similar in size to Great Britain or Japan. With a population of only four million people it's also gloriously uncrowded. Each destination is distinctive in character, and with the country being so compact, you can easily visit several on your holiday.
Capital Wellington, on the North Island, is home to Te Papa Tongarewa, the expansive national museum. Wellington's dramatic Mt. Victoria, along with the South Island's Fiordland and Southern Lakes, stood in for mythical Middle Earth in Peter Jackson's "Lord of the Rings" films.
Across Cook Strait, the South Island's crags and fiords – including Milford Sound with its 1,200m vertical sides – invite skiing, bungee jumping and trekking. Rotorua is known for its natural hot springs and geysers, and its Māori Arts and Crafts Institute of Te Puia chronicles the history and culture of the indigenous Maori people. Marlborough's vineyards produce distinctive Sauvignon Blancs and Pinot Noirs. Auckland, known for sailing, is nicknamed the "City of Sails." The nation's rugby union team, the All Blacks, traditionally dominate world rugby.